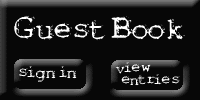 Welcome                WA3WSJ               

Home of the JuJu Master

Nothing on this site is copyrighted - Have Fun!

"You don't stop playing because you grow old.

You grow old when you stop playing."

Here's the QSL card I will send out for all contacts during the Event.  I will be pedestrian mobile from Mt Washington, NH and while hiking around Lakes of the Clouds Hut.

September 15th & 16th, 2019

10.116, 14.061 & 18.089mhz CW